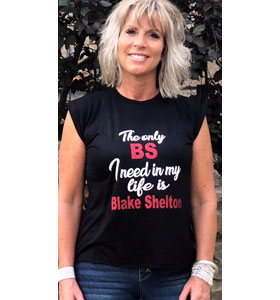 I have been a stylist/counselor 🤓😉 for 29 years and have owned Xana-Do Salon and Day Spa since May 1st, 1998.
I launched my own clothing line FTGT in October 2017, a story about a Canadian and American family who have been best friends since 1964.  We are now three generations deep.
I have been married to Kenny Curtis for over 18 years and we have an AMAZING BLACK LAB BOOBERRY.
I am beyond grateful for all the experiences this profession has  brought me, and even more grateful for the life that I live.
I am blessed with an amazing staff and proud of each and everyone of them.
I absolutely love what I do and plan to continue for many,  many more years. ❤️❤️
---
Delila Robbins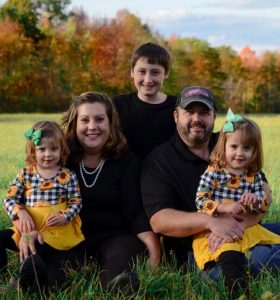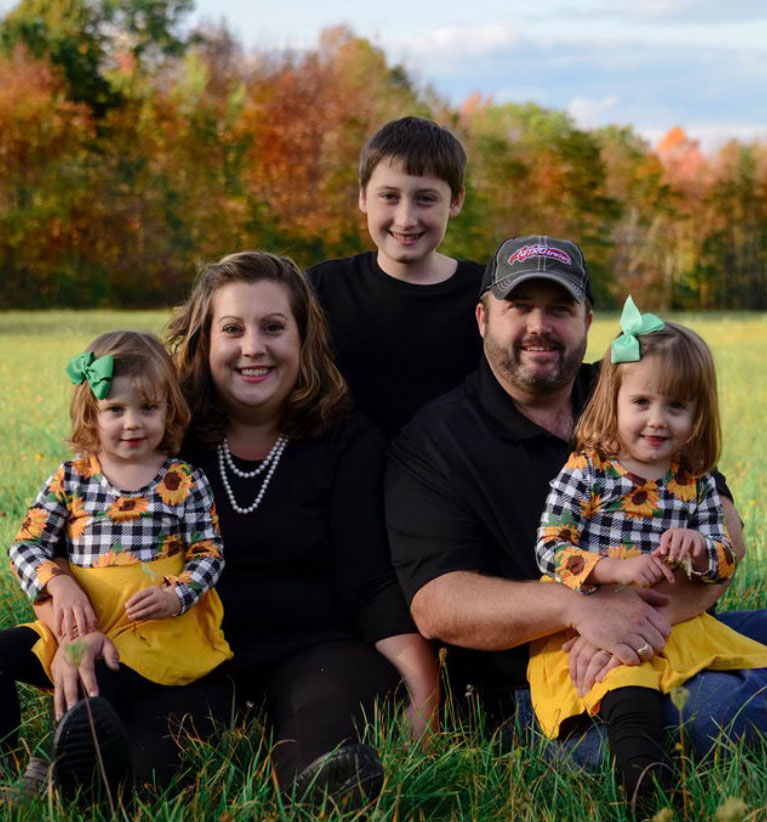 Hi, I am Delila Robbins a mother to 3 kiddo's. I have always had a passion for hair and was that girl that before games (yes I played all sports in high school) did my hair and anyone else's. I got my license in 2004 and started my career right here at Xana-do where I am still today over 16 years later:) I love doing all aspects of hair services, my favorite is updos!!
---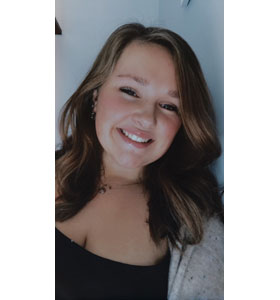 Hey, I'm Libbie! Long term hair enthusiast, for as far back as I can remember I've been the one doing hair for anyone who lets me. Before homecoming, before prom, and even long lines out the door of my dorm room before big banquets. I always had my hands in something hair related. I graduated from Aveda Institute in 2019 and got my start at a salon in Augusta. Since then I've made the move to Xana-Do. Which is surreal to me because I grew up getting my hair done here! My favorite things to do are blondes of any type, and curly haired cuts. I love learning about you and growing with you when you're in my chair! I really do enjoy making new friends quite literally on the daily and strive to make every client leave feeling truly like a friend. Outside from work I crave adventure, the beach, coffee and spending all the time I can get with my soon to be husband. But hey, it's enough about me! Let's get you in my chair so I can get to know you! See you soon!
---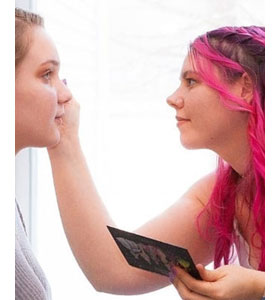 Hello my name is Jordan. Welcome to Xana-Do Salon and Day Spa . I am a licensed aesthetician and nail technician since 2013 and have just recently graduated with my cosmetology license. I am also a Reiki practitioner. My mission is for you to come escape to peace, joy, tranquility and relaxation. My goal is to provide you with the finest products and treatments available in a unique, beautiful, Zen environment, with added holistic healing to help you develop a healthy lifestyle and well-being.
---
Corey Norton
Hi everyone, I am both privileged and blessed to be a Massage Therapist.  I started my journey with massage therapy back in 1999 graduating from Fuller Circles School for Therapeutic Massage located in Oakland, Maine.  Being able to help and heal people is really something I love doing and is a passion of mine.  I am always educating myself and training in new techniques to help even more.  When I'm not at work I enjoy spending time with my family and two fur babies ~ Bella and Winston.
---
Hello there I am Angie a.k.a. Thelma. I am married to Jim Arbour and we have a 10 1/2-year-old son Landon. I am a nail tech at Xana-Do and I have been here since fall of 2017. I do Manicures, Pedicures and Shellacs. I am a huge fan of art work . Bring in a picture, and I will be up for the challenge.
---
I am a proud mom of a beautiful little boy (Dak) almost 2 years old. I am a nail technician at Xana-Do. I have been here since I graduated from nail school November 2019. I am working part-time at the salon and enjoying the rest of the time watching Dak grow up. (Way too fast). I am expecting baby number two mid-September and very very excited. Give us a call an schedule and appointment with me. Manicure/Pedicure/Shellac
---
Hey! I'm Amber Curtis. I'm a 21 year old stylist and mother from Madison, Maine. I studied cosmetology at Aveda Institute Maine and became a licensed cosmetologist at the age of 18. I'm a mother to two beautiful boys, Curtis (4) and Briar (1). I specialize in highlights and balayage, but am always willing to try different things. I am a particular stylist, and like to take my time and work with my clients to create looks that they feel amazing in!
---
Hey guys! My name is Jordan, but a lot of people just call me J! I am 22 years old, living with my boyfriend of 3 years, and a very dedicated cat mom. I am so excited to start my nail career here at Xana~Do since I've been getting my hair done here for over a year now! I studied at Aveda Institue of Maine and really found my calling in teeny, tiny art on nails. Schedule an appointment with me, tell me your life story, and let's create some gorgeous nails!